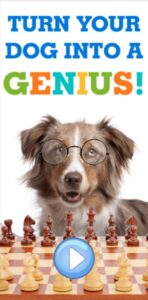 Adopting a four-legged friend has its' own excitement and satisfaction. New puppies fill your house with happiness and grow to become great companions. One of the crucial aspects raising a dog is, you need to know how to potty train a puppy. They are new born and hence do not know where to release themselves. Puppies are able to control their bladder for about an hour; however, they will need bathroom breaks at certain intervals. Potty training will help them to understand when and where they should handle mother natures business. It will require consistency, commitment and patience to teach young pups potty training successfully.
Ways to potty train your puppy
The ways mentioned here are easy to follow and they will help your puppy learn things easily:
Take your puppy out frequently – Initially when you are not sure about their potty timings, you should take them out at least every two hours. Try to take them out when they wake up from sleep and after eating or drinking.
Select a spot – Select a bathroom spot outside and take puppies to relieve themselves. It would be better if you can take them on a leash. After a few days, whenever you take your puppy to that certain place, they will know what to do.
Reward system – Whenever your puppy eliminates outside, give them treats and praise them. Make sure to praise them instantly after they have eliminated. When you reward your dog for going outdoors, they learn and identify what is expected.
Set a feeding schedule – It is said, "If your puppy intakes at a scheduled time, they would eliminate at a scheduled time." Puppies require feeding 3-4 times a day depending on their age. So a best practice, is to choose a specific time for feeding them every day.
Keep the water dish away from puppies during nighttime – Around 2 hours before bedtime, make sure you pick up your puppy's water dish. They will drink less water and that will reduce the probability of them needing to relieve themselves at night.
Expect a few mistakes inside the house during the training period. It is simply a part of the potty training. You should carefully supervise your puppy when they are inside, and interrupt them if you catch them in action.